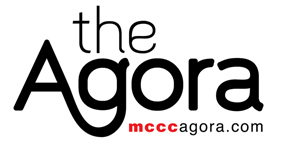 Post Classifieds
Leigh Cole
Putting Premium in Your Tank
By Leigh Cole
On March 23, 2017
PUTTING PREMIUM IN YOUR GAS TANK
2 TIMOTHY 3:14-16 (CJB)
14 "But you, continue in what you have learned and have become convinced of, recalling the people from whom you learned it; 15 and recalling too how from childhood you have known the Holy Scriptures, which can give you the wisdom that leads to deliverance through trusting in Yeshua the Messiah. 16 All Scripture is God-breathed and is valuable for teaching the truth, convicting of sin, correcting faults and training in right living; 17 thus anyone who belongs to God may be fully equipped for every good work."
As some of you read my posts lately, you have seen I have been having some truck problems. First, my starter went out, and I got that fixed. However, when I accelerated, the truck was still running a bit rough. Several people said it could be the fuel injector and I should try putting premium gas into my gas tank. Now, I always thought maybe premium was a scam to pay more money. In fact, I had read this online in several places. Gas is gas. Petrol is petrol. It doesn't matter, they said.
Well, this morning, as I got on the road, my truck seemed to be running extra rough. So I stopped at the gas station, and put in a tank full of premium gas. Guess what? My truck ran like it was brand new! What a difference. I have to start using this more often. The price paid was definitely well worth it.
That got me thinking. Isn't this exactly what being a believer in The Messiah Jesus is all about? The Holy Spirit began to reveal to me the analogy to life in all this.
Just because I am saved, doesn't mean everything always, all the time, is smooth sailing in my life. I hit rough spots just like everyone does. And when those tough times hit, I should know not to just ask anyone what to do. Can a worldly person help you with issues that are spiritual in matter? This is something we all have to remain aware of constantly.
Social media represents the world well. Everyone who dares to proclaim their faith on it will find attackers. People with no understanding of God, and who actually may are anti-God.
1 JOHN 2:18 tells us:
"Children, it is the last hour; and just as you heard that antichrist is coming, even now many antichrists have arisen; from this we know that it is the last hour."
Many think of the final anti-Christ when we mention that name. But indeed, there are millions of anti-Christs. If someone is anti-God, and is attacking your faith, or you, personally, because of you faith in Jesus, is that person not an anti-Christ to you? As Believers, we know who that person's boss is. These people are like the many people that told me it doesn't matter what gas I used.
Did the trained people offer me better advice? Indeed, they did. These people represent the Body of Christ. The Church. Don't seek answers from worldly people, but turn to those of the body. As my truck began to run smoother, so will your life.
In JOHN 14:27, Jesus tells us:
27 "What I am leaving with you is shalom — I am giving you my shalom. I don't give the way the world gives. Don't let yourselves be upset or frightened."
You will gain "Shalom." Shalom is Hebrew, meaning "The peace of God." There can be no peace without Jesus, this we know. Seek answers from Jesus Himself. Pray and read and read more from The Word of God. Then seek fellow Christians in times of trouble. But be ready to accept the answer. The right answer may not be what I was looking for. If I go in, looking just to justify my thoughts, I am not looking for God. I am looking for me. Maybe the result of my trouble is me? It may well be, or it may not be. But we have to open our hearts and minds to the Holy Spirit. Just as I have to trust the word of real mechanics how to fix my truck. In this case, it was changing my fuel.
That said it all to me. Have I been running the cheap stuff in my life too often? Am I willing to pay the extra price occasionally to get things working right?
Fortunately, the price we pay for the premium in our lives has already been paid by Jesus on the Cross. It is all about are we willing to accept Him over our miscalculations and pride, and run with the premium, or are we going to keep putting the cheap stuff in, and look for another answer?
In the end, the cheap stuff will always cost you far more than what it took to run on the premium we put into our spiritual fuel tank every day.
God be with you all, Leigh
Welcome to my blog. I will be writing about the Judeo-Christian teachings of the Bible, and how these teachings apply to our everyday lives. My life was dramatically changed six years ago by Jesus, and I will covering how that happened and more in future blogs. I am constantly learning, growing and changing, as I commit myself deeper and deeper into the teachings of the Bible and Jesus Christ. I am a member of the Lion of Judah Toledo World Outreach Center, located on Douglas and Alexis in Toledo, Ohio. Our head Pastor is Messianic Rabbi KA Schneider. Feel free to contact me with comments or questions.
April 11, 2017
THANK YOU JESUS.
I just want to say that.
Recently, I've had some very good things happen. I got admitted to Phi Theta Kappa. I won 4 journalism awards at the Michigan Community College Press Association awards conference. I'm playing bass for Rabbi Schneider with one awesome musician-songwriter, Joshua James.
Believe me when I tell you, none of these things belong to me.
6 years ago, I was near suicidal. I was drunk. Just divorced again. My only identity was in my past. I knew the drunk tank well. I really thought it was over. To say I was depressed would be understatement of the year.
Then one night, I accidentally turned the TV on to Discovering the Jewish Jesus.
The words Rabbi Schneider was saying pierced the fog in my heart and head.
It's not magic.
I FOLLOWED UP. I looked him up online and found he was nearby in Toledo. I went. And I kept going. Nothing happened instantly, but now I know it was the Holy Spirit guiding me.
I attended Wednesday classes. Then the Thursday classes. And all the crap I gave to Pastor Josh back then....it's embarrassing now...but I was so argumentative. I thought
"There must be a hole in all this teaching."
What really clicked for me, as a historian, was I studied hard to disprove. Then it hit home finally.
Over 40 authors, over 1500 years, all pointing the same way. To Jesus.
I realized it was impossible to fabricate the Bible, and LEARNING THE ENTIRE BIBLE, was essential. No one really ever showed me why the "Old Testament" is so vital. You really can't understand the "New Testament " without it. Where did that leave me?
"PAY ATTENTION, MARINE. GOD IS REAL AND HE HAS ORDERS FOR ME."
Within a year, things happened. I quit drinking in ONE NIGHT after Rabbi and Pastor Leo identified my issues that caused me to drink and in the name of Yeshua (Jesus) I was delivered. In ONE NIGHT.
But I kept going. And I keep growing.
I learned I am second. Not first. The Father is ALWAYS FIRST.
My point here is simple. Our God restores everything we think we have lost. But what we really lost was the illusion of things that were of the world.
I still got to work hard. I still got problems in life. But I've learned to surrender those problems to the Father above. TRUST. FAITH. COMMITMENT TO THE CREATOR OF THE UNIVERSE AND NOT LIP SERVICE.
This is my witness to everyone. It's not hard but it's hard to comprehend, I know. It took me 50 years.
God offers every one of us the same offer. Life or death.
Jesus will never love you more than He does right now. Today. As you are.
Activate your miracle. He wants you to have more.
March 23, 2017
Lean Not On Your Own Understanding
Sometimes, the best things happen when you are not looking for them.
I was reminded of this recently, because two months ago I "discovered" the fitness center here at MCCC.
I love lifting weights. It is a practice I picked up in my 25 years of military service. I also loved running. 10K runs, to be exact. It was my passion.
However, in my 40's, my left knee finally gave out. I had torn my meniscus. I had two arthroscopic surgeries but nothing could ease the pain.
VA sent me to rehab several times, but I could barely walk. My left thigh muscles were going into atrophy. I had serious issues even shopping or going to a sporting event. My limp was noticeable and I was in constant pain.
When I discovered the fitness center, I intended to simply lift weights and build upper body strength. That happened. But something else happened.
I kept seeing the leg machines, but in my mind I thought those would be impossible for me. No way could I do that. But one day, something said,
"Try the leg press machine."
So I did. To my amazement, it didn't hurt my knee at all, but it sure was working out the muscles that went into atrophy! There was a period of intense soreness as I rebuilt muscles I had not used in years, but now that is a memory as well. I finish every work out with time on the leg press machine.
I went to the gym, intending to improve my upper body, and I have, but I had no idea I would seriously improve the quality of my life by finding a leg exercise that worked! I am much more functional now, and I am not staying indoors as much now, as I can actually get out and walk more.
That is what God is like.
6 years ago, I turned on the television when I saw a show on the guide called "Discovering the Jewish Jesus" with Rabbi KA Schneider.
I thought it was an archeological show. History and digs around Jerusalem maybe. I had no idea what it was. I was not looking for anything more than an interesting television show.
Instead, I saw something I never expected. A Messianic Rabbi who was speaking directly to my heart.
At that time, I did not even know what a "Messianic Rabbi" was.
A Messianic rabbi is a Jewish Rabbi who believes in Jesus.
I had never heard of such a thing.
When I found out his church was in nearby Toledo, I had to go check this out.
I believed in God, but was very non-committed and not very educated about God. I had never really felt the Holy Spirit move inside me. I rarely attended services.
But I found the Holy Spirit there. At Lion of Judah World Outreach in Toledo.
Since then, that rabbi, Kirt A Schneider and his wife, Cynthia, are now close personal friends of mine. So are all the people there. In fact, they are my family.
Six years later, I am saved in the blood of Jesus, and my life has changed dramatically.
I was alcoholic but I lost that disease five years ago in one single night. Rabbi recognized my issue and invoked the name of Jesus and prayed over me.
It is called "Deliverance." I was delivered of many demons in one night. And I was freed!
It has been over five years since I have drank. I could not be happier, or more grateful.
My daily, minute by minute, life desires now have focused around the God who did all this.
I have gained a beautiful Christian wife, Christine, and two step sons who I love just as I do my two blood line sons.
I am in college and I have an all new purpose and indeed, an all-new life.
I never knew freedom and true happiness until I met Jesus.
And it all started with my misunderstanding of the content of a tv show.
I went to build my upper body and now my knee feels better.
Keep your eyes open. Lean not on your own understanding.
God works miracles every day. Especially when we are not looking for them.
SCRIPTURE FOR TODAY.
ROMANS 8:31 (New American Standard Bible)
31) What then shall we say to these things? If God is for us, who is against us?
PROVERBS 3:5-8 (New International Version)
5) Trust in the Lord with all your heart
And do not lean on your own understanding.
6) In all your ways acknowledge Him,
And He will make your paths straight.
7) Do not be wise in your own eyes;
Fear the Lord and turn away from evil.
8) It will be healing to your body
And refreshment to your bones.
March 14, 2017
LOSE THE ILLUSION
Scroll up and down your Facebook news feed.
You will find so many people in so many altered states. Depressed, hurt, betrayed, cheated on, in debt, hopeless feelings, intoxicated, addicted...then we have those who put on a face. Intellectually above it all.
"I'm smarter than you."
"I'm better off than you."
"I'm better at everything than you."
These are all statements designed to convey a message. Whether it be sympathy or whether it be "you lowly folks are lucky I'm here" message it is all designed to portray an illusion.
The illusion is that if you are not seeking Jesus in your life, you are not seeking anything that is real.
If you think you God has abandoned you, you are wrong.
If you think God doesn't care, you are wrong.
If you think God doesn't exist, I ask you have you sought Him? With all your heart?
I see people equate Saved, Born Again Christians as people who
"Need a crutch."
Well, what's your crutch, I ask?
I see people say
"Finding God is really just self-confidence."
Hardly. That's completely backwards. It's about humbling yourself to become a servant and realizing
"His will will be done."
Ask anyone who has been born again. We all experience supernatural change. Even when we might not have believed deeply before.
Then comes the part where you are acutely aware the world looks at you like a simpleton and will go to great lengths to describe all the psychological ramifications that accompany people who "find religion."
Seriously? The world thinks we do this for ourselves. They do. This is the point of this message.
Lose the ego. Lose the pride. Seek God with all your heart and strength.
By losing this worldly pride, you will gain everything. You will gain life eternal with the Messiah who died for you. And suddenly, your earthly circumstances will change.
Believe and you will find reality. Lose the illusion.
JOHN 15:1-11
1"I am the true vine, and My Father is the vinedresser. 2"Every branch in Me that does not bear fruit, He takes away; and every branch that bears fruit, He prunes it so that it may bear more fruit. 3"You are already clean because of the word which I have spoken to you. 4"Abide in Me, and I in you. As the branch cannot bear fruit of itself unless it abides in the vine, so neither can you unless you abide in Me. 5"I am the vine, you are the branches; he who abides in Me and I in him, he bears much fruit, for apart from Me you can do nothing. 6"If anyone does not abide in Me, he is thrown away as a branch and dries up; and they gather them, and cast them into the fire and they are burned. 7"If you abide in Me, and My words abide in you, ask whatever you wish, and it will be done for you. 8"My Father is glorified by this, that you bear much fruit, and so prove to be My disciples. 9"Just as the Father has loved Me, I have also loved you; abide in My love. 10"If you keep My commandments, you will abide in My love; just as I have kept My Father's commandments and abide in His love. 11"These things I have spoken to you so that My joy may be in you, and that your joy may be made full.
March 7, 2017
Thou Shalt Not Murder or Thou Shalt Not Kill
WHY IS IT IMPORTANT TO TRULY STUDY THE BIBLE WITH THE TRUE HEBREW MEANINGS?
THOU SHALL NOT KILL OR THOU SHALL NOT MURDER? WHICH IS IT?
Simply because without understanding the original Hebrew translations we can misinterpret what God really said.
Many of my fellow combat veterans here will instantly understand this when we compare different translations of the 6th commandment.
The King James Version, probably the world's most popular translates this commandment as
"Thou shall not kill."
This caused some issues for me when I returned from Desert Storm. I know I wasn't alone in this. However, as I picked most newer versions, it was translated as
"Thou shall not murder."
Is this splitting hairs? No.
Did God not also decree capital punishment for many offenses in the same Torah? Indeed God did. And under what justification could we have when God was with Moses, Joshua and others in the battles against their enemies? Was God being contradictory? Never.
Rabbi Marc Gelmen, of the "God Squad" blog posts of The Chicago Tribune was asked this very question by a Vietnam veteran who had killed enemy soldiers in combat. Could he still get into heaven?
Here is an excerpt from Rabbi Gelmen's response:
"As for your question about the 5th/6th commandment (there's a difference in the numbering of the Big Ten), the most widely-known translation is, indeed, "Thou shalt not kill." Unfortunately, this translation is profoundly and radically incorrect.
In biblical Hebrew, as in English, killing (harag) and murder (ratzah) are two different words with two very different moral connotations, and the commandment uses the Hebrew word ratzah, which means that the proper translation of the commandment from Hebrew into English is, "Thou shalt not murder." The difference is crucial.
Killing is taking a life. Murder is taking a life with no moral justification. Murder is morally wrong, but there is wide moral agreement (not complete agreement) that some forms of killing are morally just, and killing an enemy combatant during wartime is one of them. You did not violate the commandment by serving in the American army and fighting the battles you were ordered to fight."
I have researched this translation, and I now see this to be true. In fact, almost all translations now will read
"Thou shall not murder."
This is why studying the Bible is imperative and asking questions is so welcome. We should always ask questions. Too many people throw up their arms and say,
"The Bible can be interpreted many ways! Who knows?"
Such statements are used to marginalized the Bible and apparently render it invalid.
This is not the case at all.
The pathway to salvation is clear and no denominations argue that. But on some issues, as in the 6th Commandment, we can clarify confusion with some study.
Recently a movie came out about a pacifist soldier who went to war without a weapon. Obviously, his heart was in the right place, and no one can fault that, but if he had better Hebrew translations available to him, he need not have worried.
Hence, understanding our Bible deeper helps us to avoid similar misunderstandings.
March 6, 2017
#RESIST! (THE REAL MOVEMENT STARTED ABOUT 2000 YEARS AGO)
We see that hashtag thing all the time, don't we?
Oh, so rebellious! So edgy!
But should it really say "conform," as in
#CONFORM (to the world)?
Did you know the Bible teaches us that all authority is chosen by God for His purpose?
ROMANS 13:1-2 (NASB)
Every person is to be in subjection to the governing authorities. For there is no authority except from God, and those which exist are established by God. 2 Therefore whoever resists authority has opposed the ordinance of God; and they who have opposed will receive condemnation upon themselves.
The first question you probably ask is how can that be? What about Hitler and Stalin? They murdered millions.
Indeed they did. But did not God also chose Pharaoh? He was murdering and enslaving the people of God. So what sense does this make?
Through Pharaoh God was able to illustrate His supreme power. He brought the plagues upon the Egyptians, and eventually he brought the Angel of Death. God told the Hebrews that they must obtain an unblemished lamb for each family. They were to keep it through the night and grow to love it. Then they had to kill it in a sacrifice to God. Then they had to smear its blood over their doors and death, seeing the blood of the sacrificed lamb would pass those Hebrew families by.
This led to the freeing of the Hebrews and all the events that followed. It also showed us God's plan for the world. Centuries later, another sinless, unblemished lamb would be sacrificed for all of us. Through Jesus, your sins and mine are forgiven and death cannot touch us, just as death passed the Hebrews by. God is always in control, even if we do not see it immediately.
But if resisting is appealing to you, try resisting the world. Ask yourself,
"DO I REALLY WANT TO RESIST?"
Follow Jesus. You will quickly find out what real resistance is. You will soon see how so many will attack you for loving and following Jesus. But you can be assured that the reward is far beyond anything of this world.
HERE IS THE ORIGINAL #RESIST POST....
ROMANS 12:2 (NASB)
And do not be conformed to this world, but be transformed by the renewing of your mind, so that you may prove what the will of God is, that which is good and acceptable and perfect.
March 2, 2017
Let's Start with the Basics
When someone says, "I am a Christian" what does that mean to you?
It should mean "I am a follower of Jesus Christ" and not "I am a Baptist, Catholic, Lutheran" or any other denomination. I shall discuss denominations and why they are there, or even if they should be there in my next blog post. For right now, let us start with the basic question.
"What is a Christian and how do I know I am one?"
The Christian faith has several basic essentials that no matter what denomination a person belongs to, these will be the same if they are Christian. For this first blog, I am going to source a wonderful, non-denominational site called gotQuestions.org. I truly recommend this site for any questions you have regarding the Christian faith.
Let us review these essential doctrines.
The deity of Christ:
Quite simply, Jesus is God. While Jesus never directly says, "I am God" in the Scriptures, He makes it very clear to those around Him, especially the Pharisees and Sadducees, that He is God. John 10:30 says, "I and the Father are one." Jesus was claiming deity, and, interestingly enough, He did not deny that He was God. Another example is John 20:28, when Thomas says, "My Lord and my God!" Again, Jesus does not correct Him by saying that He is not God. There are many other examples one can find in the Scriptures regarding Jesus' rightful place in heaven (gotQuestions.org).
Salvation by Grace:
We are all sinners separated from God and deserving of eternal punishment for our sin. Jesus' death on the cross paid for the sins of mankind, giving us access to heaven and an eternal relationship with God. God did not have to do this for us, but He loves us so much that He sacrificed His only Son. This is grace, and it is most definitely undeserved favor. Scripture tells us, "For it is by grace you have been saved, through faith—and this not from yourselves, it is the gift of God not by works, so that no one can boast" (Ephesians 2:8-9). There is nothing we can do to earn God's favor or gain access to heaven apart from His grace (gotQuestions.org).
Salvation through Jesus Christ alone:
A truly provocative question to ask someone might be "Do all roads lead to God?" The truth is that all roads do lead to God. Eventually, we are all going to stand before God when we die, no matter what faith we are. It is there that we will be judged for what we have or have not done while we were alive and whether Jesus Christ is Lord of our lives. For the majority of people, this will be a terrible occasion, as most will not know Him or be known by Him. For these people, hell will be the final destination. But God in His mercy has provided all of us the only means for salvation through His Son, Jesus Christ. Acts 4:12 tells us that "salvation is found in no one else, for there is no other name under heaven given to men by which we must be saved." This passage speaks of the name of Jesus and His saving power. Another example is found in the book of John. Jesus answered, "I am the way and the truth and the life. No one comes to the Father except through me" (John 14:6). No one gets into heaven except by faith in the saving work of the Lord Jesus Christ on his or her behalf (gotQuestions.org).
The resurrection of Christ:
Perhaps no other event in the Bible, aside from Jesus' appearance here on earth and subsequent death on the cross, is as significant to the Christian faith as that of the resurrection. Why is this event significant? The answer lies in the fact that Jesus died and then after three days came back to life and rose again to reappear to His followers in bodily form. Jesus had already demonstrated His ability to resurrect others such as His friend Lazarus. But now God the Father had resurrected Him to display His awesome power and glory. This amazing fact is what separates the Christian faith from all others. All other religions are based on works or a powerless deity or person. The leaders of all other religions die and remain dead. The Christian faith is based on Christ crucified and resurrected to life. "And if Christ has not been raised, then our preaching is in vain and your faith is in vain" (1 Corinthians 15:14). Lastly, to deny Christ's bodily resurrection (John 2:19-21) is to deny that Jesus' work here on earth was a satisfactory offering to God for the sins of mankind (gotQuestions.org).
The gospel:
In 1 Corinthians 15:1-4, Paul spells out what the gospel is and how important it is to embrace it and share it with others. He reminds the Corinthians of the gospel he preached among them: "That Christ died for our sins in accordance with the Scriptures, that he was buried, that he was raised on the third day in accordance with the Scriptures." This is the essence of the gospel. Paul also warns us to be wary of the many "false gospels" that are being offered to the unsuspecting: "But even if we or an angel from heaven should preach to you a gospel contrary to the one we preached to you, let him be accursed. As we have said before, so now I say again: If anyone is preaching to you a gospel contrary to the one you received, let him be accursed" (Galatians 1:8-9). The pure gospel of Jesus Christ—His death on the cross for sinners and His resurrection to everlasting life—is central to the Christian faith (gotQuestions.org).
Monotheism:
Quite simply, there is only one God. Exodus 20:3 states very powerfully, "You shall have no other gods before me." Monotheism is the belief that there is only one God to be worshipped and served. "'You are my witnesses,' declares the LORD, 'and my servant whom I have chosen, that you may know and believe me and understand that I am he. Before me no god was formed, nor shall there be any after me'" (Isaiah 43:10). Here we see that we are to "believe" and "understand" that God lives and is one. A Christian will know that there is only one God, the God of the Bible. All other "gods" are false and are no gods at all. "For even if there are so-called gods, whether in heaven or on earth (as indeed there are many 'gods' and many 'lords'), yet for us there is but one God, the Father, from whom all things came and for whom we live; and there is but one Lord, Jesus Christ, through whom all things came and through whom we live" (1 Corinthians 8:5-6) (gotQuestions.org)
The Holy Trinity:
While the concept of a "three-in-one God" is not represented by a single verse or passage, it is described frequently throughout Scripture. If we look at Matthew 28:19, we see the verse calling out the Trinity: "Go therefore and make disciples of all nations, baptizing them in the name of the Father and of the Son and of the Holy Spirit." While this verse mentions all three Persons of the triune God, it does not call them the Trinity. So to understand the doctrine of the Holy Trinity, we must look at the "totality" of Scripture and glean from it the definition. In 1 Corinthians 12:4-6, we see how this comes together: "Now there are varieties of gifts, but the same Spirit; and there are varieties of service, but the same Lord; and there are varieties of activities, but it is the same God who empowers them all in everyone." Again, we see all three Persons being represented but not titled the Holy Trinity.
Finally, the essentials of Christianity would not be complete without the ingredient that binds everything together—faith. "Now faith is the assurance of things hoped for, the conviction of things not seen" (Hebrews 11:1). As Christians we live by this verse with the understanding that we believe in a God we cannot see. But we see His work in our lives and all around us in His creation. We do all of this through faith because we know that faith pleases God. "And without faith it is impossible to please him, for whoever would draw near to God must believe that he exists and that he rewards those who seek him" (Hebrews 11:6) (gotQuestions.org).
How does one get saved?
Question: "How can I be saved?"
Answer: This simple, yet profound, question is the most important question that can be asked. "How can I be saved?" deals with where we will spend eternity after our lives in this world are over. There is no more important issue than our eternal destiny. Thankfully, the Bible is abundantly clear on how a person can be saved. The Philippian jailer asked Paul and Silas, "Sirs, what must I do to be saved?" (Acts 16:30). Paul and Silas responded, "Believe in the Lord Jesus, and you will be saved" (Acts 16:31).
How can I be saved? Why do I need to be saved?
We are all infected with sin (Romans 3:23). We are born with sin (Psalm 51:5), and we all personally choose to sin (Ecclesiastes 7:20; 1 John 1:8). Sin is what makes us unsaved. Sin is what separates us from God. Sin is what has us on the path to eternal destruction.
How can I be saved? Saved from what?
Because of our sin, we all deserve death (Romans 6:23). While the physical consequence of sin is physical death, that is not the only kind of death that results from sin. All sin is ultimately committed against an eternal and infinite God (Psalm 51:4). Because of that, the just penalty for our sin is also eternal and infinite. What we need to be saved from is eternal destruction (Matthew 25:46; Revelation 20:15).
How can I be saved? How did God provide salvation?
Because the just penalty for sin is infinite and eternal, only God could pay the penalty, because only He is infinite and eternal. But God, in His divine nature, could not die. So God became a human being in the person of Jesus Christ. God took on human flesh, lived among us, and taught us. When the people rejected Him and His message, and sought to kill Him, He willingly sacrificed Himself for us, allowing Himself to be crucified (John 10:15). Because Jesus Christ was human, He could die; and because Jesus Christ was God, His death had an eternal and infinite value. Jesus' death on the cross was the perfect and complete payment for our sin (1 John 2:2). He took the consequences we deserved. Jesus' resurrection from the dead demonstrated that His death was indeed the perfectly sufficient sacrifice for sin.
How can I be saved? What do I need to do?
"Believe in the Lord Jesus, and you will be saved" (Acts 16:31). God has already done all of the work. All you must do is receive, in faith, the salvation God offers (Ephesians 2:8-9). Fully trust in Jesus alone as the payment for your sins. Believe in Him, and you will not perish (John 3:16). God is offering you salvation as a gift. All you have to do is accept it. Jesus is the way of salvation (John 14:6) (gotQuestions.org).
I hope this helps us to get a good understanding of what it is to be a Christian and how to become one. Your eternity rests upon the decision you make.
Anyone who wants more information on becoming a Christian, has questions, or needs someone to talk to, please do not hesitate to contact me at any time at lcole32958@my.monroeccc.edu or at leighwcole@gmail.com.
Get Top Stories Delivered Weekly
More mcccagora News Articles
Recent mcccagora News Articles
Discuss This Article